Joe Mather '07
Arts and Letters Preprofessional and Political Science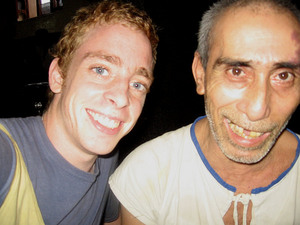 Joe Mather traveled to Calcutta.
Joe says his experience with the Missionaries of Charity in Calcutta taught a powerful lesson of "how the brutal reality of infectious diseases disproportionately affects the poor." His work, which was part of the Center for Social Concerns' International Summer Service Learning Program, entailed accompanying the sisters into the slums to deal with the day-to-day needs of the community. He spent most of his time in the Home for the Destitute and the Dying, helping to ensure that dignity and compassion would mark the final hours for the poorest of the poor.
This pre-med student has plans someday to open a community healthcare clinic for the underserved. "After spending time living among incredible suffering and observing the lack of infrastructure in the developing world, I increasingly see myself working abroad to improve the global health situation," says Joe. Meanwhile, he is applying to medical schools.
< Back to all students