Speakers
Moderator
Gwen Ifill
Gwen Ifill is moderator and managing editor of "Washington Week" and senior correspondent for "The NewsHour with Jim Lehrer," both produced by PBS. She is also frequently asked to moderate debates in national elections, most recently the vice presidential debate during the 2004 election. Ifill spent several years as a "Washington Week" panelist before taking over the moderator's chair in October 1999. Before coming to PBS, she spent five years at NBC News as chief congressional and political correspondent. While at NBC, she covered the premier political stories affecting the nation, including national political campaigns and conventions, legislation before Congress and the impeachment of President Clinton.
Distinguished Panelists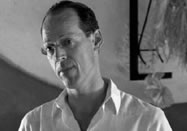 Dr. Paul Farmer is a medical anthropologist and physician who has dedicated his life to treating some of the world's poorest populations, in the process helping to raise the standard of healthcare in underdeveloped areas of the world. The founding director of Partners in Health, an international non-profit organization that provides direct health care, research and advocacy activities on behalf of those who are sick and living in poverty, Dr. Farmer has worked in Haiti, Peru, Russia and Rwanda to develop an international response to multidrug-resistant tuberculosis. Currently the Presley Professor of Medical Anthropology in the Department of Social Medicine at the Harvard Medical School, Dr. Farmer is the subject of Mountains Beyond Mountains: The Quest of Dr. Paul Farmer, A Man Who Would Cure the World (Random House, 2003) by Pulitzer Prize-winning author Tracy Kidder.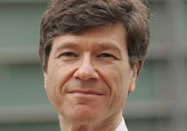 Dubbed the "world's best-known economist" by Time magazine, Dr. Sachs has spent his professional career researching the causes and effects of global poverty and has served as economic advisor to numerous countries and international agencies on problems of poverty reduction, debt cancellation for the poorest countries, and disease control. He is director of the Earth Institute, Quetelet Professor of Sustainable Development, and Professor of Health Policy and Management at Columbia University. He also directs the United Nations Millennium Project, an international initiative to reduce extreme poverty, disease and hunger in the world by the year 2015. Dr. Sachs is the author of The End of Poverty: Economic Possibilities for our Time (Penguin, 2006).
Dr. Miriam Opwonya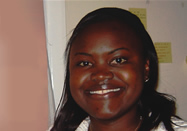 Dr. Miriam Opwonya is the coordinator of clinical trials for anti-retroviral HIV/AIDS therapy at Makerere University Infectious Diseases Institute and former coordinator of an HIV/AIDS home-based care program in the city and suburbs of Kampala, Uganda. Specializing in tropical medicine, Dr. Opwonya provides comprehensive HIV/AIDS patient care, conducts Behavior Change and Health seminars and studies ways to prevent mother-to-child HIV transmission.
Current Notre Dame Student Participants
Michael Dewan
Michael Dewan is a senior science preprofessional studies major, who has worked in Uganda through the International Summer Service Learning Program. Initially, Michael was to be a primary school teacher, but found himself spending half his time in an understaffed clinic. Through his experience working as a de facto lab technician, he witnessed the ravages of HIV, malaria, Hepatitis, and TB, eventually contracting malaria himself. While he was able to afford the care and medicine (the equivalent of $8) to recover, he saw first-hand how most of the local population could not. Dewan later reflected in an essay on the contrast of his own outcome with the disease and the fact that malaria kills two Africans per minute, simply because they do not have access to the same level of treatment. Michael plans to start medical school next year and plans to keep international healthcare as a focus of his education.
Ailis Tweed-Kent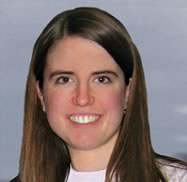 During the summer of 2005, Ailis Tweed-Kent, a senior majoring in chemical and biomolecular engineering with a minor in music, traveled to Mokhotlong, Lesotho in Southern Africa, to minister to the needs of children, many of them orphans, who have been affected by the HIV/AIDS epidemic in that country. Her work was sponsored by The Touching Tiny Lives Foundation, a non-governmental organization directed in Mokhotlong by Notre Dame graduate Ken Storen '92. Upon her return, Tweed-Kent organized a series of fund raisers including a running race at her former high school that raised $10,000 for this cause. Ailis has also conducted research on osteoblasts, the bone cells responsible for producing calcium, in Notre Dame's Tissue Culture Laboratory under the direction of Dr. Agnes Ostafin.
Notre Dame Alumni Participants
Dr. David Gaus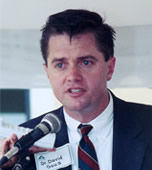 Dr. David Gaus '84, who graduated from Notre Dame with a BA in accountancy, is a physician and co-founder of Andean Health & Development, Inc., a non-profit agency created as a sustainable model of secondary health care delivery. The program currently addresses the health needs of more than 70, 000 residents throughout the poor tropical region of rural Ecuador. David's love for the Ecuadorian people began in 1984 when, freshly graduated, he went to Quito to serve as a volunteer in a boys' home. That life-changing experience prompted him to pursue a degree in medicine with an eye toward returning to the slums of Quito to make a difference in the lives of the people who had befriended him. Eventually, he and two friends were able to found the clinic, which he hopes will help to create a healthcare system that will continue to serve the Ecuadorians long after he is gone.
Keri Oxley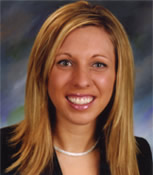 Keri Oxley '04 is currently a third-year medical student at Yale University School of Medicine and was accepted into its School of Epidemiology and Public Health. She earned her undergraduate degree in philosophy with a supplemental major in preprofessional studies. Keri's passion for medicine and cross-cultural exchange led her to engage in international service-oriented learning. Her more notable endeavors include Hurricane Mitch relief efforts in Honduras, orphanage work in Thailand, and several visits to Mother Teresa's Home for the Dying in Kolkata. Based in part on her experience with national and international service projects and volunteering at the Chapin Street Clinic in South Bend, she decided to study international medicine and medical ethics.

A cutting-edge facility to forge 21st century solutions to the global health crisis. This year's Forum coincides with the opening of our new Jordan Hall of Science... > Read More
Subscribe

11.22.2006
In commemoration of World AIDS Day on December 1st, the World AIDS Day task force sponosred by the CSC will be hosting a week of events that focus on increasing awareness for HIV/AIDS among Notre Dame students and faculty.